When it comes to travel, more Aussies are now going local as camping culture regains popularity in a post-pandemic world. Nine News reported that caravan sales (which included motorhomes and off-road caravans) shot up to a 30-year high in 2021. There are now over 750,000 recreational vehicles registered on Australian roads. Emerging from the Covid pandemic, this trend is giving a boost to industries in automotive manufacturing, repair services, and tourism. According to a report from the Caravan Industry Association of Australia, the caravan and camping industry is already worth AU$23 billion. It employs 53,000 people and manufactures 25,000 vehicles every year. With the industry's growth backed by local tourism, is this a sign to join the bandwagon (or rather, caravan?)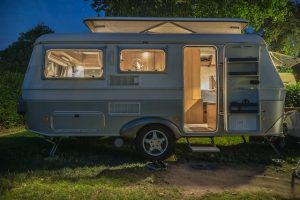 If your answer is a resounding yes, then Australian camping culture is not complete without the best off-road caravans to take you on your epic journey. Aussies embark on camping trips for different reasons. Some plan for short trips while others decide to live on the road for good! But whatever it is, camping won't be complete without a caravan. And here are some compelling reasons why they are worth the investment.
Live the road trip of a lifetime
The pandemic has greatly restricted travel encouraging Aussies to tour locally even more. And with such a vast and dramatic landscape, exploring the Outback ala "Priscilla Queen of the Desert" might just be the dream adventure you had in mind. Off-road caravans are the perfect vehicles for such trips especially when you plan to spend months on rough terrain and pit stops are few and far between.
Downsize to your own tiny abode
And there are those who want to go on a more permanent adventure or to "live on the road" as they say. Australian caravans are very much equipped for tiny house living. Some really good RVs are built with a unitary body and are anti-corrosive enabling the vehicle to withstand tough weather conditions. Some also have solar panels installed so you don't have to worry about having electricity in the remotest part of the wilderness.
Bring comfort to your adventures
While camping culture is gaining popularity, the experience of camping may be more different than it was before. Camping no longer needs to be inconvenient for some as they can take along their comforts with Off-road caravans. Electricity, water, and shelter are already equipped in an RV but some go the extra mile with a kitchen and lounge. Couples and families will find it easy to adjust to a more secluded environment.
Why Off-road Caravans are Worth Investing In

,